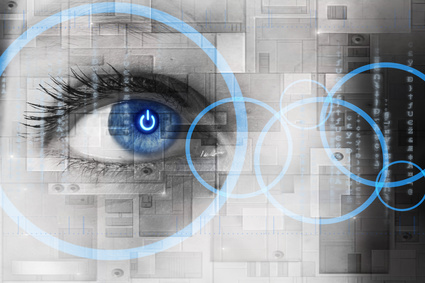 We live in an age where the internet has allowed individuals to connect with each other in virtually endless ways. Facebook shares pictures of friends; Twitter shares witticisms of strangers. With so much information and resource available to a single person, the next big idea is always just around the corner. People are dipping their feet into the entrepreneurial waters of internet start-ups eager to bring their ideas to fruition. Below are some of the exciting start-up prospects that will be available to consumers in the near future, if not already.
1) Bondsy- Pretend that you need to get rid of a couch but instead of a money trade you would really enjoy a new microwave. However, you don't want to deal with strangers who might rip you off so only your friends and friends of friends are allowed to see your post. Essentially, bartering with people over the internet is Bondsy in a nutshell. Want to trade a boat for a bag of beef jerky? That's totally up to you and it can be done in under 10 seconds.
2) Versus IO- Can't decide which type of smartphone you want to buy? Compare two of them with this start-up service and see the specs side-by-side. It may not sound like anything special, but the idea is to expand the abilities of the service to anything from banks to surgeons to different tailors and everything in between. If it can be compared, then hopefully it will end up on the app.
3) Storenvy- Pinterest is an excellent app for salivating over creative projects done by people all over the world but it has one inconvenient problem: how are we supposed to buy the things on the website if we cannot make it otherwise? The internet start-up Storenvy aims to solve this problem by offering a platform that allows hundreds of stores to display their goods on a page where the consumer also has the option of purchasing the items from the same web page. Think Amazon with a boutique-style feel.
4) Human- This start-up aims to be an all-in-one detector of daily activities in the context of exercise. Instead of needing to buy a pedometer or external hardware, Human promises to track activities such as bike rides, running, walking, etc. all from your iPhone. After it collects the data, it places the activities you have done in context of time and place to detect the influence they have on one another. With this data, Human can suggest to you healthy suggestions to reach a weekly goal of active minutes.
5) Easilydo- The amount of applications that are loaded onto the average smartphone is steadily growing as more and more apps flood the market. Easilydo is an online startup that aims to streamline clutter all the individual applications can create. All the important notifications on your smartphone are brought into the Easilydo app so that items that require your attention will always be in one place. The company says that their application will be able to process 24 different kinds of tasks, allowing you to never miss an another social or work related moment in your life.