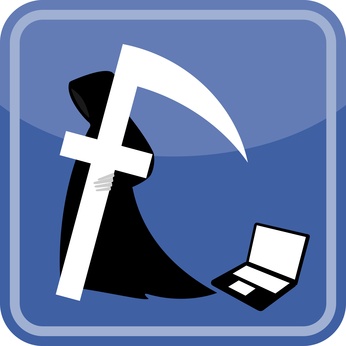 The most downloaded app of all time on the iPad is Skype. For the iPhone, the most downloaded app is Facebook. Do you have them? What about Angry Birds, the fourth most popular app of all time on the iPad and the most paid for app of all time on the iPhone? Everyone has their favorite apps on their phone or tablet and as of recently, the Apple App Store surpassed 50 billion downloads. As long as you have fun wasting time, it isn't time wasted. In an age where killing time is as easy as pulling out a smartphone and firing up the latest and greatest game everyone has been buzzing about, it is easy to lose track of time chucking birds at helmeted pigs or swiping your finger at falling pieces of fruit. Some people are willing to shell out money for a more premium experience on their apps, others are satisfied with the free version of their apps. The top 10 free applications for iPhone are:
1. Facebook
2. Instagram
3. Pandora
4. Youtube
5. Skype
6. Words With Friends Free Edition
7. Weather Channel
8. Twitter
9. Temple Run
10. Google Search
On the paid spectrum of apps, the top 10 list is
1. Angry Birds
2. Fruit Ninja
3. Doodle Jump
4. Cut the Rope
5. Angry Birds Seasons
6. WhatsApp Messenger
7. Camera+
8. Words with Friends
9. Tiny Wings
10. Angry Birds Space
Basing it off of those two lists, it is quite possible that Angry Birds has wasted the most of your as well as countless other people's free time. Most of the college students are probably wondering how on earth Netflix did not make an appearance on the list, but fear not. Countless hours wasted watching season 2 your favorite TV show for the 3rd time this week on Netflix missed the top 10 free downloads by just one spot, coming in at number 11. It is a valid point to mention that not all the applications on the list necessarily waste time in a conventional I'm-bored-and-desperate-for-something-to-do kind of way. Camera+ for example is something that the average iPhone user is spending countless hours on as they would Facebook or Instagram. The same principle goes for the Weather Channel app. As useful as it may be, little Johnny most likely won't be spending hours looking at the weather in various cities around the world. Obviously these lists do not include all the applications that come out recently and take the app store by storm, and different groups of people will use different apps more than others. Certain games like Draw Something or Plants vs. Zombies are hugely popular among the younger crowd of people for a burst of time, but they tend to fizzle out of popularity relatively quickly as soon as the next big application hits the store that everyone plays. Games that are social tend to stay popular to waste time with because boredom loves company. But I'm sure you already have that Words With Friends game already loaded and ready to go as soon as you finish reading this. Go waste some time.